Overview of Services
ARAFlowCore is a flow cytometry facility providing world class flow cytometry services to scientists from Monash University, the Burnet and Baker Institutes, the Alfred Hospital as well as commercial entities. Flow cytometry is an incredibly powerful tool in biomedical research for analysing the characteristics of cells, organisms and particles on an individual basis. The facility manages three high speed sorters for cell isolation and six analysers, including a state of the art, 5-laser spectral analyser, collectively making the facility one of the top centres in Australia. Importantly, the facility's experienced staff operate the sorters and provide training and assistance for the analysers, along with expert assistance in experimental design.
Location and hours of operation
ARAFlowCore office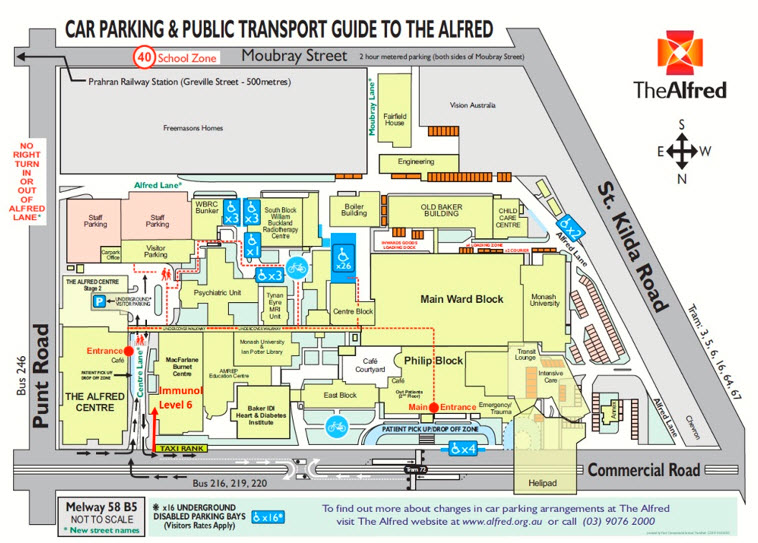 Cell Sorting and Imaging Platforms
Cell Sorting Platforms: FACSAria™ Fusion, BD Influx™, BD FACSAria™
Imaging Platform: AMNIS ImageStreamX MKII (with operator assistance)
Staff assisted cell sorting and imaging instruments are available from 10am to 5pm Monday to Friday.
Operation outside of this time may be possible by prior arrangement - please contact us for information at ara.flowcore@monash.edu
Self-operated sorting is available for trained and experienced users, only by arrangement with facility staff.
Analysis and Imaging Platforms
Analyser Platforms: Cytek® Aurora, BD FACSCanto™ II, BD™ LSR II, BD LSRFortessa™, BD LSRFortessa™ X-20, Beckman Coulter CytoFLEX.
Imaging Platform - AMNIS ImageStreamX MKII (without operator assistance) and Analysis Computer
These instruments are available to licensed users 24 hours 7 days a week.
Analysis computers
Communal analysis computers can be found in the foyer of the Department of Immunology and Pathology, Level 6 Burnet Tower 89 Commercial Road.